Kapil Sharma is a well-known stand-up comedian and actor on Indian television, with about a million followers who call him "The Comedy King." The explanation for his astronomical fame is that he has dedicated himself to his profession and lasted long enough to reach the top of the ladder. The comedian rose to prominence in a short period of time and now has a large fan base, but he too had to work to establish himself and gain fame!
Kapil Sharma has reached the point where he no longer requires an introduction. The comedian, a master of his craft, is noted for his wit, humour, and comic timing. He has built a strong reputation over the years as a consequence of his hard work, which has resulted in several hit series such as The Kapil Sharma Show and Comedy Nights with Kapil. So far, his effort has cemented his place in the profession and earned him the respect he now enjoys.
You may also like – Meet Shantanu Naidu, Ratan Tata's young assistant and a millennial entrepreneur
Kapil Sharma's Struggle period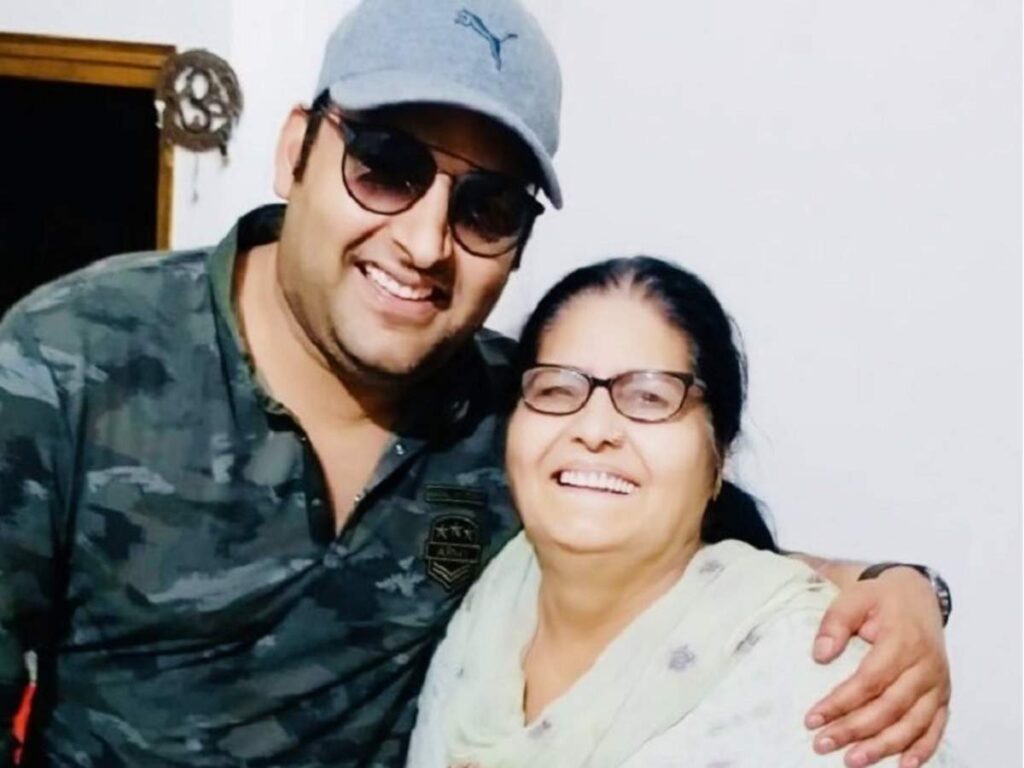 Kapil was born on April 2, 1981, in Amritsar, Punjab, and is renowned as Mumma's boy. He comes from a lower-middle-class family and received his schooling at Amritsar's Hindu College, after which he worked at a PCO booth during his 10th grade to supplement his allowances.
Kapil's life was quite uncomplicated until 1997, when fate intervened and turned his world upside down. It was discovered that his father, a police chief constable, has been afflicted with final stage cancer.
Kapil began acting in college, but due to a lack of funds, he was forced to stop. He made a living doing 'jagratas' at night and also worked at a textile mill to help his father with his treatment.
Journey from rags to rich
When Kapil Sharma was unable to pay the fee due to a lack of funds, his talent and hard work saved him. His work was well received by his professors, and he was approached by a number of colleges who wanted him to represent them at youth festivals.
On the other hand, his father's health was deteriorating, requiring him to teach theatre at a college to manage some money. Unfortunately, his father died in 2004. From here, a journey began that many people thought was impossible. His anguish over his father's death served as a catalyst for his journey.
"I remember when I was a drama teacher at a college, my father was in the ICU. I was called to be with him but I had to stay back as my students were up for an important competition. I think it was God that helped me sail through such tough times," he told Zoom earlier.
When he first auditioned for the 'Laughter Challenge,' Kapil was rejected, but he went on to win the competition in 2007. His sister's wedding was planned around the same time, but the family didn't have enough money to buy the engagement ring, he stated. Kapil went backstage after winning the 2007 version of the Laughter Challenge to phone his sister and tell her that she could now go buy the ring with his prize money.
Kapil went on to win 'Comedy Circus' for six seasons in a row, demonstrating that goals can come true if you have the confidence to follow them. Kapil jumped at the chance to host shows like 'Jhalak Dikhla Jaa' and 'Chhote Miyaan,' taking advantage of every opportunity. From here, he began his rise to fame.
Kapil Sharma never looked back
Kapil went on to start his own production company, 'K9 Productions,' before launching his hit show, 'Comedy Nights With Kapil.' Kapil's fame skyrocketed as a result of the show, and he became a household celebrity.
"I enjoyed doing standup, sketch comedy, costume comedy. So I planned to bring together all the elements I am good at, put them in one show," Kapil said.
From a homeless man wandering the streets of Mumbai, unsure of where to go, to a superstar with his own set, production house, and unique way of living and winning. "You should be sincere in your work," Kapil replies when asked about his success mantra. It's a powerful mix when hard work meets sincerity. Although the load of dreams is heavy, the practise of perceiving them should not be abandoned. Make yourself at ease with your goal, and it will no longer feel like a burden.
When everything is going smoothly, you must be prepared for some surprises. His storey reached a roadblock when complications arose from his hit show 'Comedy Nights with Kapil,' but he knew how to bounce back. His next attempt, 'The Kapil Sharma Show,' was a smash hit.
With his blockbuster flick "Kis Kis Ko Pyaar Karoon," Kapil forayed into Bollywood. He won additional accolades after that, including the ITA, Guild, and Golden Petal Awards. It was an obvious sign that whatever he touched turned to gold.
Surviving Controversies
In 2017, Kapil Sharma was accused of slapping co-actor and ace comic Sunil Grover, which landed him in a huge controversy. Since then, comedians have had a lot of setbacks.
The first season of Kapil Sharma's show ended after the scandal, and Kapil took a pause to reflect on his rowing career.
He even talked about his problem with alcoholism, and he was supposedly in a detox centre at the time. "When I came back to Mumbai, to my same house, same things started running in my mind and I again took to the bottle. Then, I realised this isn't the solution because it depresses you even further. When I keep working, I stay happy".
The actor returned with the second season of The Kapil Sharma Show, which was a bigger hit than the first, and now he's making headlines with his new Netflix special, 'I Am Not Done Yet.' Kapil Sharma isn't going anywhere!
It's difficult to move the mountain if you continue to push it. If you tried climbing it, the entire globe would be visible. Kapil didn't get bogged down in the challenges; in fact, he used them to bolster his self-esteem. His journey is equivalent to an inspirational documentary, leaving everyone feeling both moved and motivated.