Celebrity couples seem to have a shot for every occasion. While there are some classic couple poses for selfies, you need to think outside the box to get more likes and comments on social media. Whether it is selfie poses for couples or just couple photos, they must be distinctive, special, and unforgettable in order to leave a lasting effect on the viewers.
Couples may struggle to come up with a decent couple of selfie ideas on the fly. However, for any social media-savvy pair, the pressure to post charming and aww-worthy selfies is unavoidable these days. After all, every relationship need some sort of PDA, right? With selfies being so popular these days, simply holding the front camera straight and smiling, winking, or turning his head on his shoulder isn't enough. You must be inventive. Prepare your finest pair posse for some photographic PDA.
'Lazy day' selfie
It's a Sunday morning, you and your BAE are still in bed and don't want to finish cuddling, but you also want to shoot an Instagram selfie. Just be cool and use some fun filters.
You might also like – Tips and tricks on how to start a conversation with a girl
Kitchen selfie
It's both attractive and cute at the same time. This is a great selfie to snap while you're in the kitchen making breakfast together. It's also an excellent opportunity to flaunt your curves!
On a drive selfie
The most fantastic aspect of snapping a selfie is that you may experiment with different portions of your body. Tattoos aren't required, but they do offer a unique twist to your selfie. The couple poses in the car are hot. A drive in the rain or snow is a plus.
Please Note – Taking a Selfie while driving could be very dangerous. Please avoid it. 
'The walk' selfie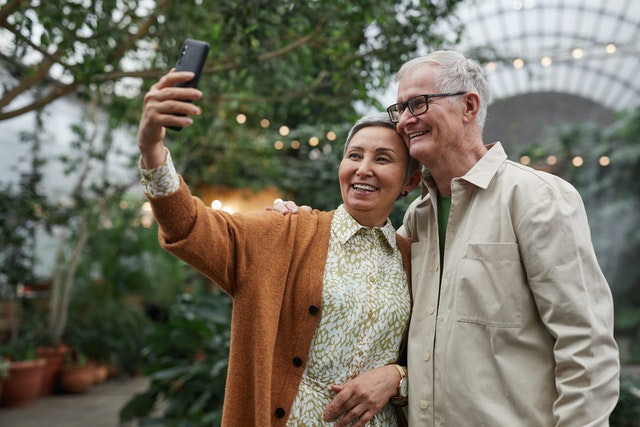 For the 'walk' stance, the girl must be the charmer this time. A decent backdrop is essential for a selfie like this one, whether it's a sunset, the seaside, or a picturesque cityscape.
'The couple goals' selfie
The benefit of being a photographic PDA-obsessed couple is that you get to document incredible moments of affection like this one. Unkempt hair, crumpled bed sheets, nightshirts still on, and favorable lighting are all you need to capture a moment like this.
Also Read – Know your partner better: Things that women wants from men in a relationship
The crazy love selfie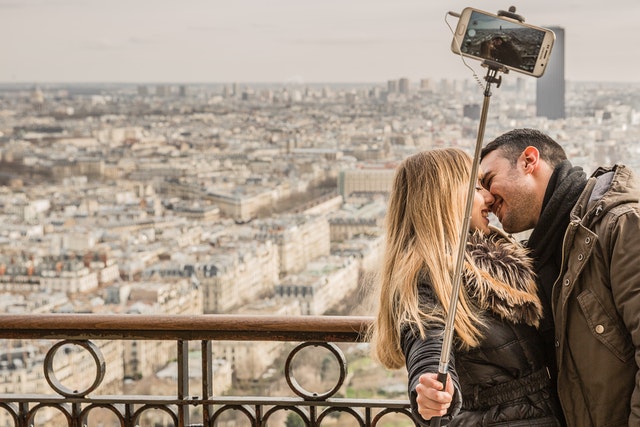 On a quiet Sunday afternoon, this is the nicest thing you can do. You can either ask a buddy to photograph this moment for you, or set your camera to self-timer mode and enjoy your privacy. Just make sure the lighting is flattering and there are enough pillows to make the bed appear warm.
The up-up selfie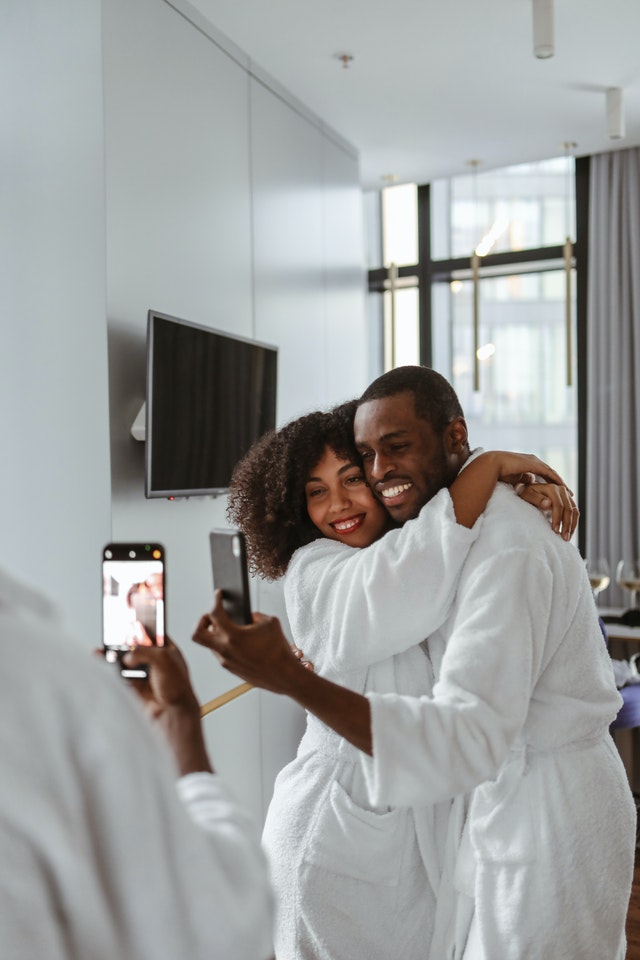 This posture is best used when you have a horrible hair day, don't have a beautiful backdrop for the photo, and no other viewpoint appears to be looking well. Bonus point: this perspective decreases your height disparity and makes you appear thinner.
The cute candid selfie
This is another adorable position for making the best of a bad situation. It's close-up, genuine, and heartwarmingly cute.
Monochrome selfie
This duo selfie position exemplifies why everything appears ethereal in monochrome. This stance not only offers your peers couple goals, but it also appears effortlessly creative.