Henlow! How are you doing? Stargazing? Camping out under the big blue sky and the stars… staring at stars and wonderstruck? Well, today keeping the title in mind; we will share some of the best destinations and gear for Stargazing…
The mesmerizing science behind Stargazing?
Well to begin with, the art of looking into the skies and spotting constellations has been going on for a very long time. It is nothing but one of the most satisfying hobbies that one can get into.
You have a beautiful view of the heavens and get to learn a fair bit about what's up there.
Recently Stargazing has become very popular. People love gazing at the stars with their special telescopes. The mesmerizing beauty of twinkling stars.
On the other hand, Stargazing has been a traditional part of astronomy. And many people do not know that Stargazing is actually a science.
The word astronomy is derived from Greek words meaning "Law of the stars". So, basically Stargazing, uranology, astrography, sky-watching, and selenology is the study of stars and celestial bodies.
Celestial bodies which are visible to naked eyes like the sun, the moon, stars and also the objects that aren't visible like faraway galaxies, the planets, and every tiny particle.
All this mesmerizing existence can be viewed clearly with telescopes and other instruments.
Today there are many amateurs as well as professional researchers striving to know everything about the stars and other space bodies. Observers try to explain the patterns they see which are named as constellations.
Also, there is a huge demand for the information about these bodies in the present-day world. It is a vast subject and all the information available is quite vast.
However, it is the best that nature has offered us… the heavenly view from the land.
What is the best time for Stargazing?
The best time to stargaze is before, during and shortly after each new phase of the moon, when there's no moon within the sky.
As the world continues to spin on its axis, we continue to spin on our as we do, taking in the sights along the way. Among those sights is the sky, which never ceases to amaze and inspire.
If you're interested in seeing some celestial sights, here's the best time for Stargazing throughout the year.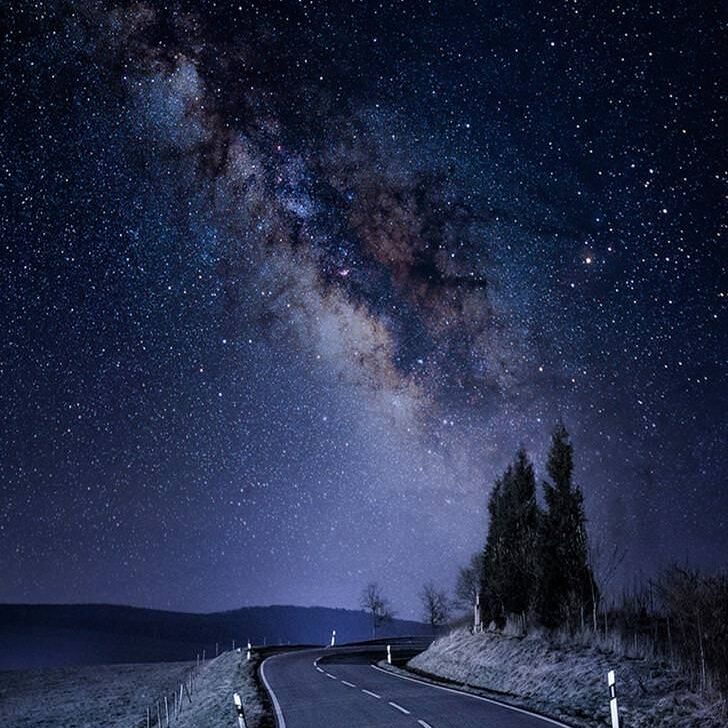 Stargazing conditions?
Undoubtedly there are some particular environmental conditions like atmosphere, weather which can give you the best experience as well as spoil the whole experience.
The best experience you can get is during dark starry night, when the sky is clear and no haze. Even the environment should be pollution free. Far from city lights and the wind flow should be slow.
Best Observing seasons-
The best seasons for Stargazing are termed as Observing seasons by the astronomers.
The Best Destinations for Stargazing?
Well, have you ever wondered about the best place to go for stargazing? The night skies across the world are unique and beautiful.
From the deserts of Namibia to the villages of Faroe Islands there are a number of amazing locations around the world where you can enjoy the beauty of the stars.
As a lot of people enjoy the beauty of starry skies, there are plenty of places you can find stargazing destinations all over the world. Some of the foremost popular are listed below:
Here's a list of the best places where you can enjoy stargazing.
Bryee Canyon National Park, Utah
Namibrand Nature Reserve, Namibia
La Palma and Tenerife, Canary Islands
Mauna Sea, Hawaii
Sagarmatha National Park, Nepal
Kerry International Dark Sky Reserve, Ireland
Denali National Park Reserve, Alaska
Atacama Desert and Elqui Valley, Chile
The Lonar Crater/Lonar Lake, Buldhana District, Maharashtra
Neil Island, Port Blair
Katao Sikkim
Cherry Spring State Park, Central Pennsylvania
Headlands International Dark Park, Mackinaw City
National Bridges National Movement, Southeastern Utah
Death Valley National Park, Nevada
Goldendale Observatory, Washington
Rann of Kutch, Gujarat
Sonmarg, J&K
Jaisalmer, Rajasthan
Pangong Tso, Leh Ladakh
Nubra Valley, Leh Ladakh
Monte Bondone, Italy
Hortobagy National Park, Hungary
Sedona International Dark Sky Community, Arizona, US
Monsaraz, Portugal
Calea Canyon, Peru
The Arabian Desert, United Arab Emirates
Wave Rock, Hyden, Australia
Lucky Bay, Esperance, Australia
Woolen Station, Murchison Region, Australia
Lake Clifton, Mandurah, Australia
Bar Lake, Sierra National Forest
Taft Point, Yosemite National Park
Buffalo Park, McMillan Mesa
Lowell Observatory, Arizona
Sunset Crater Volcano National Movement
Wu palki National Movement, Arizona
Lake Mary, Arizona
Lockett Meadow, Arizona
Elk Island National Park, Canada
Mount Batur, Bali, Indonesia
Northern Berland National Park, England
Lake Tekapo, New Zealand
Cosmic Campground International Dark Sky Sanctuary, New Mexico, US
Hatu Peak, Himachal Pradesh
Narkanda, Himachal Pradesh
Dasada, Gujarat
Astroport, Delhi
Lonavala, Pune
Dahanu, Pune
Coorg, Bangalore
Hampi, Bangalore
Hosahalli, Bangalore
Kuari Pass, Uttarakhand
Rookund, Uttarakhand
Mandarmani, Kolkata
Munsiari, Uttarakhand
Shambhu Prajapat Eco-friendly Stay, Jodhpur
Wayanad Ranches Resorts, Wayanad
Cuba Agonda, Goa
Factors that can affect your Stargazing session?
Stargazing is one of the best activities you can do at night with your family, friends or alone as well. However, there are so many factors affecting the number of stars you will be able to see. Like –
Moonlights/Summer twilight: well, stargazing during twilight can also give you wonderful view of the sunset and many more like the Belt of Venus, the Moon, Vega, Arcturus, Antares, Capella and other summer stars. Well, summer twilight tour is usually done in the month of July. However, if you're someone who wants to see more prominent heavenly stars, the galaxies faraway, then we suggest you too plan a stargazing tour during the suitable seasons.
City lights/Light pollution : The night sky are getting brighter every year. This is called light pollution. It is not just bad for stargazing but it can also be bad for wildlife.
The top gears for Stargazing?
Well, if you have a telescope then you would have thought of going stargazing. If you have a telescope but never tried stargazing, then you certainly have missed out on a lot of great experiences.
Stargazing is a great hobby to have. And well, we do not need a high-end telescope to enjoy the wonders of the universe either. However, to be able to see them perfectly and understand them, we do need to use some gears and instruments.
And for those who've been stargazing as well the armatures, here are some gears that you might need to bring a better experience.
Telescopes: There are four different types of telescopes, like reflectors, hybrids, refractors and Dobson.

Celestron SkyProdigy 130
Orion's SkyQuest XT8i Intelliscope
Levenhuk SkyMatic 105 GT Mak-Cas
Celetron's AstroFi 90 WiFi
Low and high-power eyepieces
Finderscope
Astronomy app

Star Walk 2 Free
Star Tracker
SkyView Lite
Night Sky
Sky Map
SkySafari
Stellarium Mobile
Nightshift
Sky Live
Mobile Observatory Free
Solar Walk 2
GoSkyWatch Planetarium
Star Map Tracker
NASA
Flashlight
Binoculars

Celestron SkyMaster 25×100
Orion's20x80 Astronomy
Oberwerk Mariner 8×40
Celestron Nature DX 8×42
Opticron Adventurer II WP 10×50
Vortex 10×50 Crossfire HD
Nikon 10×50 Aculon A211
Meade Instruments 15×70 Astro
Celestron UpClose G2 10×50
Nikon Action EX 12×50
Celestron TrailSeeker 8×42

Astronomer's toolkit

Interactive sky chart
Screwdriver
Optic cleaning supplies or lens pen
A big carpet or towel
Stargazing tent for backpacking

Kelty Dirt Motel Tent
Kelty Night Owl 4P
MSR Hubba Hubba NX 2-p tent
Big Agnes – Copper Spur HV Ultralight Backpacking tent
Coleman Sundome 4-P tent
CORE 9 Person Extended Dome tent
AlPS Mountaineering Lynx 4-P tent
Marmot Tungsten 3P tent
Lightspeed Vermont 4P tent
Mobile Inflatable Bubble tent
Outdoor Inflatable Bubble tent
Mountainsmith Morrison tent
Creature comfort – a bug spray, depending on the season.
Other accessories

Observing chair
Folding camp table
Red light flashlight
Portable power
Telescope dust cloak