It's impossible to live a vibrant social life without being aware of the popular Korean boy band BTS.
Jin, Suga, J-Hope, RM, Jimin, V, and Jungkook are Korean musical pop band BTS members who have not only pushed Korean pop music to global dominance but also ruled the hearts of fans who adore them for everything other than their music.
BTS is, without a doubt, the most successful K-pop group on the planet. In 2020, the band's fame skyrocketed worldwide, notably after the release of "Dynamite," their debut English-language hit.
They received their first Grammy nomination for the song. BTS members continued to climb the success ladder by releasing their second English-language single, "Butter."
BTS fans from all around the world, including India, are obsessed with the group's members. The K-pop group recently announced a World Tour for 2022, and their fans have been excitedly anticipating their live performance since then.
BTS members Jin, Suga, J-Hope, RM, Jimin, V, and Jungkook, get a basic salary of $8 million per year, according to a 2021 report in Seoul Space. The members own HYBE stock, which is worth an additional $8 million to each of them.
In addition to having a band and releasing songs together, the members separately create singles and albums, which increases their net worth. Aside from this, the band members earn money through endorsements and appearances. Let's take a peek at each of these boys' net worth.
J-Hope
According to media sources, J-Hope is the wealthiest BTS member. His net worth is reported to be in the $26 million range.
Many consider J-Hope to be BTS's finest dancer. A case may be made for Jimin, but most BTS fans would choose J-Hope based on his overall skill.
As a result, he is usually in charge of creating the choreography and teaching it to his band members. Hope World was a significant hit since his mixtape and demonstrated his ability to harness social media platforms like TikTok and Instagram.
Suga
Suga is the next highest-earning member of BTS, with a net worth of roughly 25 million dollars, thanks to the release of his solo mixtapes Agust D and D-2. Suga, like J-Hope, is also a songwriter.
Over 70 songs have been written and produced by him. This is where his worth rises because he has written songs for numerous singers both in and out of Korea. Suga is compensated for each song he creates and produces. He even composed music for Halsey! It might be said that Suga is the group's best rapper because he began rapping at a young age.
RM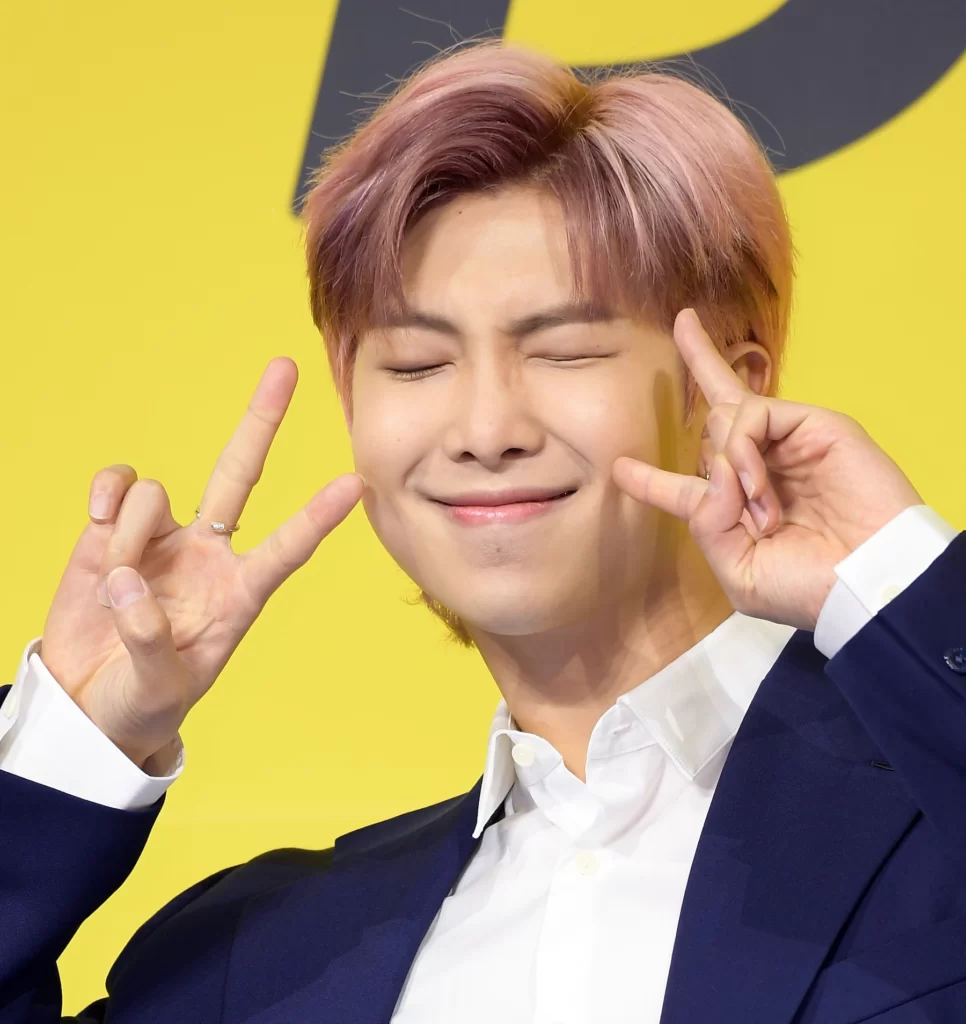 RM (Real Me/Rap Monster) is the group's leader and conducts most of the talking while performing global interviews in English. He is also a songwriter, having written over 130 songs. He's released two solo mixtapes (RM and Mono).
He has also collaborated with US rapper Warren G to make a solo mixtape. It is not surprising that RM would become a potent producer in the Korean music industry, whether for Kpop or Korean Hip Hop. We don't know if he will be successful in the Kpop business sector, but we do know that he is highly book smart.
BTS frontman RM's net worth is approximately $22 million.
Jimin
Brands adore Jimin, as evidenced by his ranking first in the 100 idols Individual Brand Reputation Rankings for 19 straight months. Many believe he is the finest singer on BTS since he can hit all of the high notes. He is also a songwriter, and his solo song, Promise, has been released.
Jimin will have a very successful solo career if he ever goes solo. As a result, if BTS ever splits apart, Jimin has tremendous potential. Check out the above perfume commercial for L'atelier VT Cosmetics. Jimin is said to have a net worth of around $20 million. He is the proud owner of one of South Korea's most costly residences in the "Nine One Hannam" apartment complex.
Jungkook
Jungkook is the most searched-for BTS member on Google. As a result, one may argue that Jungkook is the most popular BTS member worldwide. It makes sense, given his singing, rapping, and dancing skills. While he is the youngest member of BTS, he has accomplished a great deal.
According to reports, Jungkook paid $1.7 million in cash for his condo in Seoul. He has repeatedly stated that he would like to create his own mixtape, and BTS fans eagerly await it. Once he does, he can leap to the top of this list. Jungkook is also well-known for performing cover songs by musicians such as Justin Bieber and Charlie Puth. As a result, cross-promotional partnerships with western pop stars have a significant upside. Jungkook's net worth is estimated to be $20 million.
V
V is BTS's second-youngest member. V has the most promise because he is the most likely to transition into acting. He already has some acting experience, including a supporting role in a historical Korean drama. As a result, don't be surprised if V departs from the Kpop entertainment sector and enters the Korean drama scene in the future. He has also recorded his songs, such as Scenery and Winter Bear. Sweet Night, an OST for the hit Korean drama Itaewon Class, was produced by him.
V, aka Kim Tae-Hyung, is one of the group's most popular and well-liked members, and his net worth is estimated to be around $20 million.
JIN
Jin may be the group's finest businessman overall. It makes sense, given that he is the group's senior member. In 2017, he graduated from Konkuk University. Jin just released two solo tracks (Tonight and Abyss). He and his brother have already built a Japanese restaurant in Korea. Jin would be the wealthiest BTS member if the family's net worth was considered. His family is extremely wealthy, as his father is the CEO of a prominent Korean corporation. Jin's future, we believe, will be in the MC sector, and he might be an excellent presenter for upcoming Korean music programmes. Jin's net worth is estimated to be $20 million.