The music industry has been growing and evolving with time. There is very less number of people who don't like music or are not addicted to listening to it. Music heals and soothes our minds, and almost everyone agrees to it. The glory of music and music videos are something that will be cherished forever.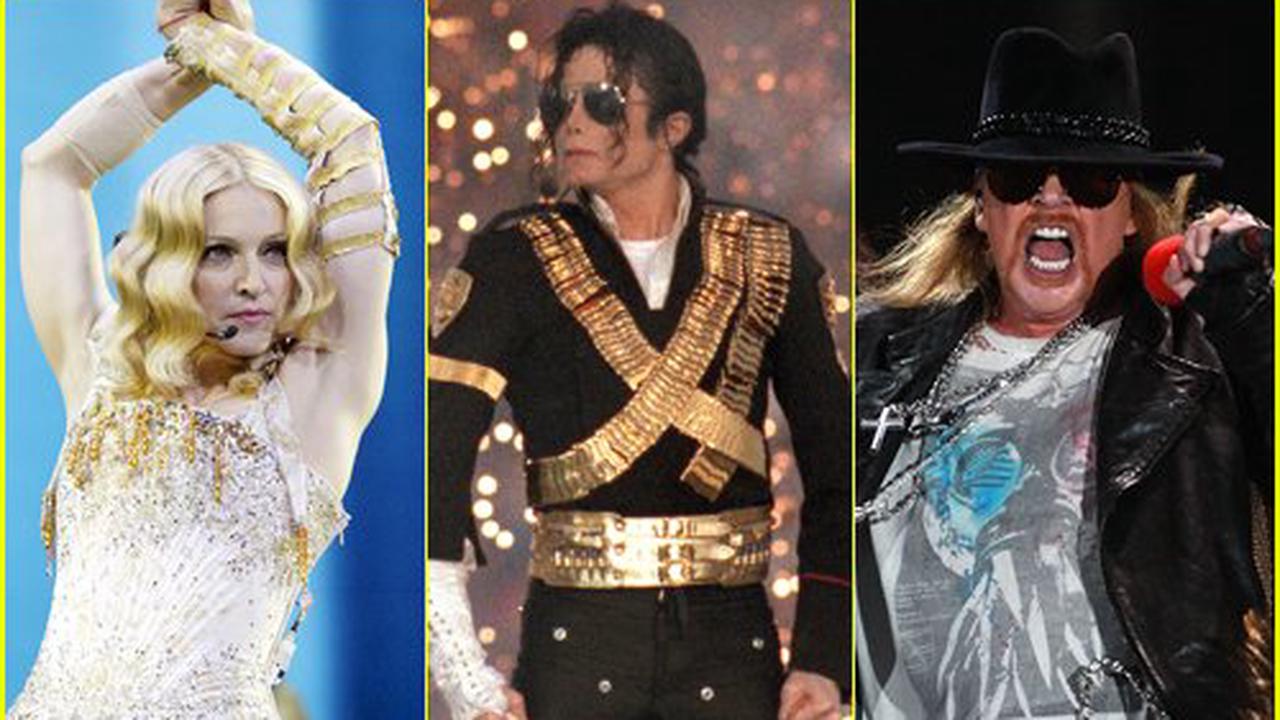 Music has been acknowledged and accepted more widely with various award shows and giving the desired recognition and fame to the hard work behind it. In this era of the digital world, downloading and listening to music has become very much convenient, and not only that various apps have also become accessible which provides a great choice and taste of music. There is no doubt in the fact that music videos have been a huge turnover in the career of artists. Music provides a meaning where at every point of time people can relate themselves to the time and situation.
Also Read: The Sensation of Every Kid and Adults: Shinchan and his Real Story
So here is the list of latest 'Top 10′ most successful music videos of all time:
#1: Michael Jackson's- "Bad"
To start with, let's get set to go with the iconic, influential icon none other than Michael Jackson's- "Bad". It has broken many records and has made a huge hit of all time worth $ 5..4 million. This eighteen-minute-long video was directed by Martin Scorsese and written by novelist Richard Price and the inspiration has been taken from 'west side story. When the music was gaining momentum, this music video was released and was a big major hit.

#2:'bedtime story' by Madonna
Again, there is next on the list, and it is none other than everyone's favorite Madonna. Yes, we are talking about the hit music video 'bedtime story' by Madonna. It was released in 1994 while she was at the peak of her carrier. It was one of the most expensive music videos ever produced which was nearly the cost of over $ 9 million and was written by Bjork, Nellee Hooper, and Marius De Vries and produced by Maverick Records. Madonna was, however, the true queen as said so, and obviously why not she has done legit so much in her carrier.

#3:'Scream' by Michael Jackson and Janet Jackson
wait! Are you thinking the list is over!! No obviously, it's just the top 10, but the list is endless. The more we talk about the more we will know about the great personalities and their dedication towards music.
So next is 'Scream' by Michael Jackson and Janet Jackson. And not to forget, it created so much sensation altogether that it made it to Guinness Book of World Records. Just think about how popular music video it was. Just for producing the cost, it cost almost around $ 7 million. But everything was worth it as it gained the desired fame and everything was worth it.

#4:'Heartbreaker' by Mariah Carey
On number four is 'Heartbreaker' by Mariah Carey and was made in collaboration with Jay-Z in the year 1999. As it was a collaboration there remains an interesting story here. Jay-Z was not present physically for the shoot so a digital avatar of him was created in making this music video. How cool and innovative is that! And talking about Carey, she is s hardworking personality and never fails to bring out the best for her every music video produced.

#5:Guns N' roses 'Estranged'
Guns N' roses 'Estranged' crossed all the records when released. The music video has made sure to incorporate major and excellent graphics which definitely made it unique in its own way. It was a great music video to watch and listen to as it is the composition of everything altogether.

#6:'Larger than life' by backstreet boys
We all are aware of backstreet boys! Aren't we??? They make the best of music videos. So at this point, we will be mentioning the song 'larger than life' by backstreet boys released in the year 1999. It was directed by Joseph Kahn and made a greater vision in music. It kind of featured every sort of science fiction cliche you can imagine.

#7: 'Victory' by Puff Daddy
'Victory' by Puff Daddy released in the year 1998 is another major latest hit music video directed by Marcus Nispel. It was more a tribute that he paid to Schwarzenegger's action flick The Running Man. It was a visualization of a lot of imaginary portrayals. It was a high-budget production video that made it to the list of top 10 most popular and hit music videos of all time.

#8: 'Cartoon Heroes' by Aqua
'Cartoon Heroes' by Aqua released in the year 2000 was a part of their second studio album called Aquarius. It was directed by Tomas Masinmade, and was certified platinum within 48 hours of the release. This video reached number one on music charts in Denmark and was definitely one of the best music videos of all time to remember.

#9: 'Make me like you' by Gwen Stefani
On number nine is 'Make me like you' by Gwen Stefani and was produced at the cost of $4 million. This music video was truly one of the most famous and at the same time most expensive music videos of all time. Stefani's music video is almost all about changing costumes and popping artistic sets. There is no doubt about the music video was so popular of all times on almost every social media platform.

#10: 'Too legit to quit' by MC Hammer
Last but not the least, number ten is the 'Too legit to quit' by MC Hammer was released in the year 1991. The making of the music video has a lot of inside stories but the final outcome was worth everything and the music video featured a lot of intense pyrotechnics and all the dance moves which you will get to see. It was director Rupert Wainwright and the funk music video was shot in 30 days of intense hard work.

Thus, music is something that everyone adores and this top 10 list of music videos is proof of how there lies hard work and dedication of every actor as well as director and producer in making one music video. It seems effortless but one video costs a lot of effort.