Our life is said to be based on the zodiac sign we were born under. For many people, daily horoscopes are the first thing they read in the morning. They provide security of what is heading your way by offering you advice every day. They can disclose a lot about a person's life if you choose to believe in them. They can even make comments about a person's food and liquor preferences.
Whisky is a phrase used to describe grain alcohol that has been matured. It depends on the country how and how long you age it. The whisky grain alters the name. All whisky is traditionally manufactured from four grains. Corn, barley, rye, wheat, or any combination of those four grains make up the majority of whiskies.
Also Read: Do you eat seasonally? Here are a few advantages to keeping a sound life by eating seasonally
Guess what? Your stars have aligned with your perfect whisky for the season.
Here's a list of excellent whisky based on your zodiac sign!
ARIES
Aries is most often connected with leadership qualities. Nothing can stop them from reaching the finish line once they have their sights set on anything. Aries is known for being direct and straightforward. They are passionate, confident, and motivated. Bushmills 12-year-old whiskey is the whiskey that best portrays an Aries. This is a whiskey for matured malt whiskey connoisseurs. It's a proud reflection of the centuries-old history of malt whiskey production at the Old Bushmills Distillery, and it's meant to be enjoyed neat or with just a drop of water. Bushmills 12yo is a direct and simple single-note dram, much like an Aries. It has a rich berry flavour as well as a creamy nut flavour.
A beautiful new bottle made for a truly spectacular single malt #Bushmills10Year pic.twitter.com/yKuIBUBEpu

— Bushmills USA (@BushmillsUSA) December 13, 2021
TAURUS
They are intelligent, dependable, diligent, and dedicated, just like the bull that represents them, but they also like relaxing in peaceful places with calming smells and exquisite flavours. Taurus would spend a long day after work, unbothered, in their bathtub with their bath salts and aromatic oils, after a long day at work. A decent glass of Scotch, specifically the Dalmore 15yo, would be the ideal whisky to symbolise them. This scotch is rich and deep, with hints of orange and chocolate flavour. It's the ideal after-dinner drink. It's the kind of drink that a Taurus might enjoy after a long day at work. The Dalmore is a classic Highland Scotch whisky with a long and illustrious history.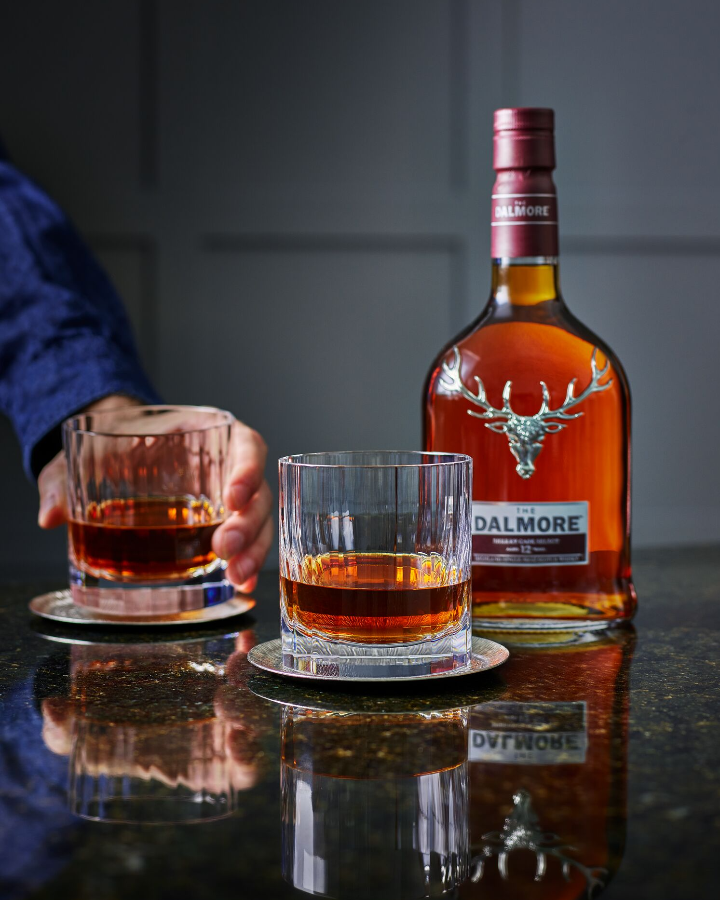 GEMINI
They're noted for being extroverted, talkative, and the life of the party. Gemini is known for their "twin" personalities, which are equal parts intelligent and scatterbrained. A Gemini is a fun-loving person who enjoys juggling hobbies and occupations. Jim Beam Honey is the best whisky to represent a Gemini since it is sweet but not too sweet. This whisky is a delectable blend of honey liqueur and Jim Beam Bourbon. When combined, they produce a light, mellow sweetness that is both relaxed and assertive. The Jim Beam honey is a delightful mix of smooth and firm, just like a Gemini. With ginger ale or apple juice and club soda over ice, it's the ideal drink for a nice chat.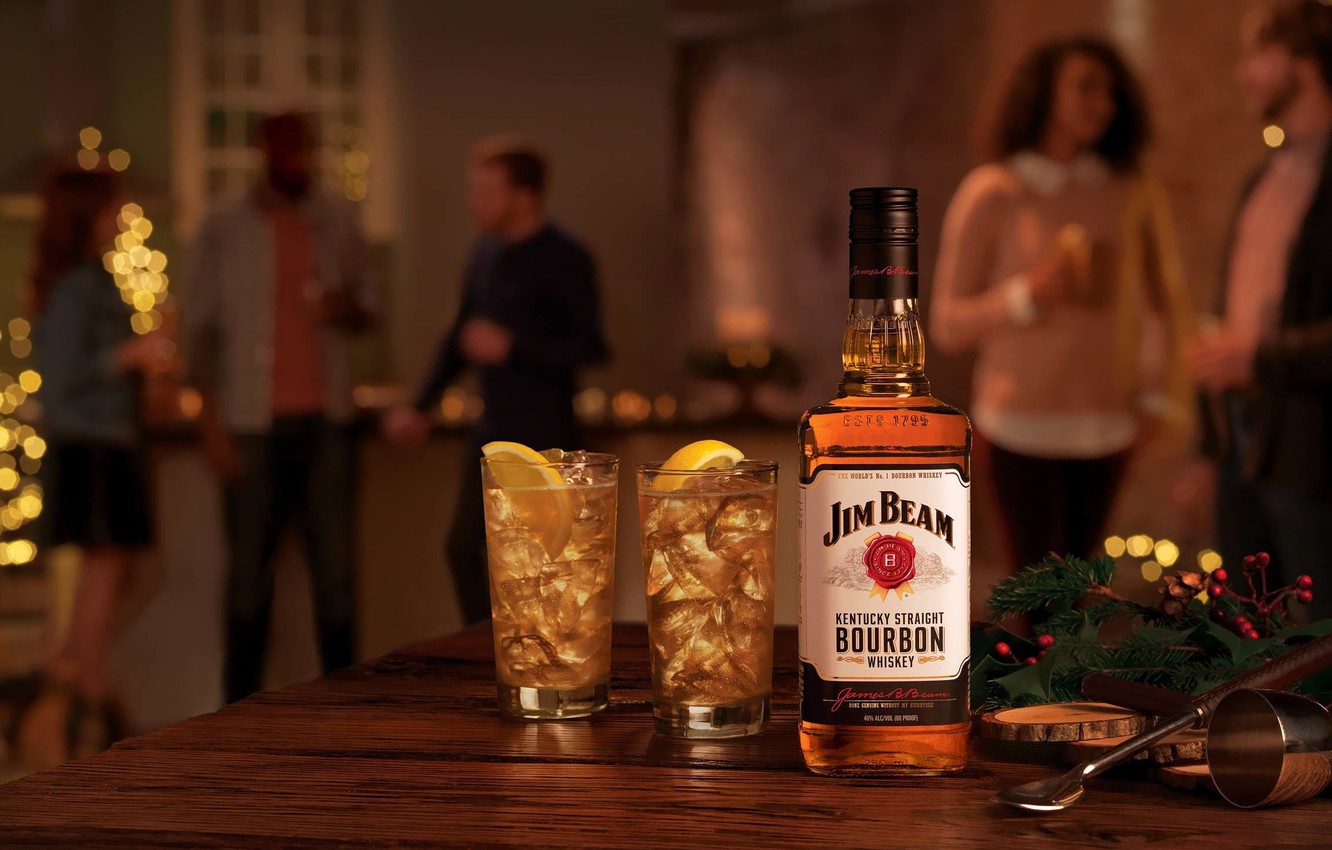 CANCER
Cancers are highly sensitive and can sense the energy in a space. They are extremely sensitive to their surroundings and the individuals they come into contact with. People who know exactly how you feel without you having to say anything. Because they are in touch with their emotions, they can be a little dramatic. The light and sweet Chivas Regal Extra 13yo Sherry is the whisky that portrays Cancer. A Cancer is round and creamy, with a full, rich taste of honey and juicy pears. Ariana Grande, for example, is a well-known Cancerian. Like the taste of Chivas Regal Extra 13yo Sherry, she's someone lovable with a soft heart.
LEO
They crave attention and enjoy being the centre of attention. Their ideal location is somewhere where they can show off their charismatic personality. They are strong and bold, like the lion who represents them, and eager to rule. They can, however, be overbearing at times. Johnnie Walker Double Black is the whisky that best reflects them. Like a real Leo, this full-bodied whisky has a robust smokey flavour. The use of sherry casks with a deep charisma combined with the dialling up of the smokier malts that mix in to create a more rich finish than a regular Black Label is the primary difference that comes into play with this bottle.
VIRGO
Virgos are noted for their practicality, logic, and orderliness. Don't date a Virgo if you want to be with your lover all the time. They enjoy having their own place and being self-sufficient. They thrive on being consistent in reaching their objectives. In real life, Jack Daniel's Old No.7 Tennessee Whiskey, smooth and steady, would be a Virgo. The freshly distilled whisky drop is mellowed through 10 feet of sugar and maple charcoal, giving Jack Daniel's a particular flavour.
LIBRA
Libras are renowned to be generous and loving. They are the kings and queens of compromise, and they are virtually always in love. They seek balance in all facets of their lives. They are drawn to balance, and the appropriate whisky to represent them is a Tamnavulin Sherry Cask, which is sweet and robust like a Libra. This is a superbly meaty single malt that has been matured in American oak and finished in three distinct Sherry casks. Lovely flavour with a surprising depth of buttery flavours. This whisky has a cinnamon warmth to it. Orange peel, almonds, and vanilla flavours envelop the palate, making it rich and smooth.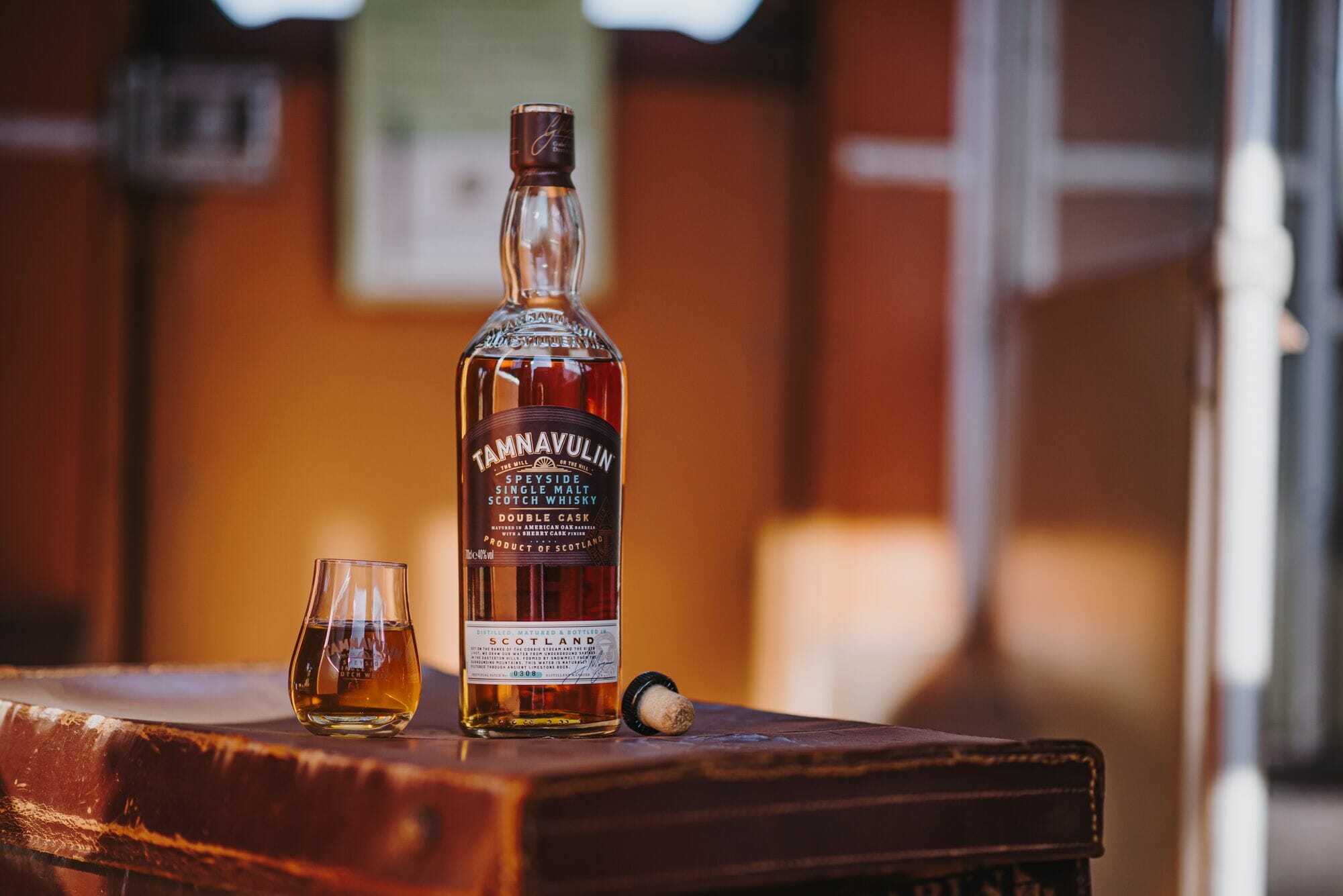 SCORPIO
Scorpios are born leaders and can be quite serious in their approach to life. They live their lives as if they were playing a game of chess, always calculating their moves and conspiring against their opponent to win. This isn't to say that their motives aren't suspect. Simply put, they know what they want and aren't scared to pursue it. In real life, a bottle of Jameson Irish Whiskey may be a Scorpio. This brand, known for its triple-distilled deliciousness, is largely responsible for the global appeal of Irish Whiskey. A bottle of Jameson is a Scorpio's best buddy for both business and play; it has a smooth and serious taste with a blend of spicy, nutty, and vanilla overtones with traces of sherry.
SAGITTARIUS
Freedom, adventure, and spontaneity are all important to Sagittarians. They yearn for education, information, and stimulating discourse. They are adamant about living life to the fullest and will not be stopped by anyone. Hiking, cliff diving, or immersing themselves in a different city would be perfect dates for them. Mackinlay's Shackleton Blended Malt Scotch Whisky is the name of the whisky. It's the ideal whisky to take along on your next adventure. This drink is what you should take with you after a long day hiking on an unfamiliar trail, near to a fire, with a few drops of mountain water. Honey, brown sugar and vanilla tastes abound in the Shackleton Blended Malt! It's the drink of adventurers and explorers.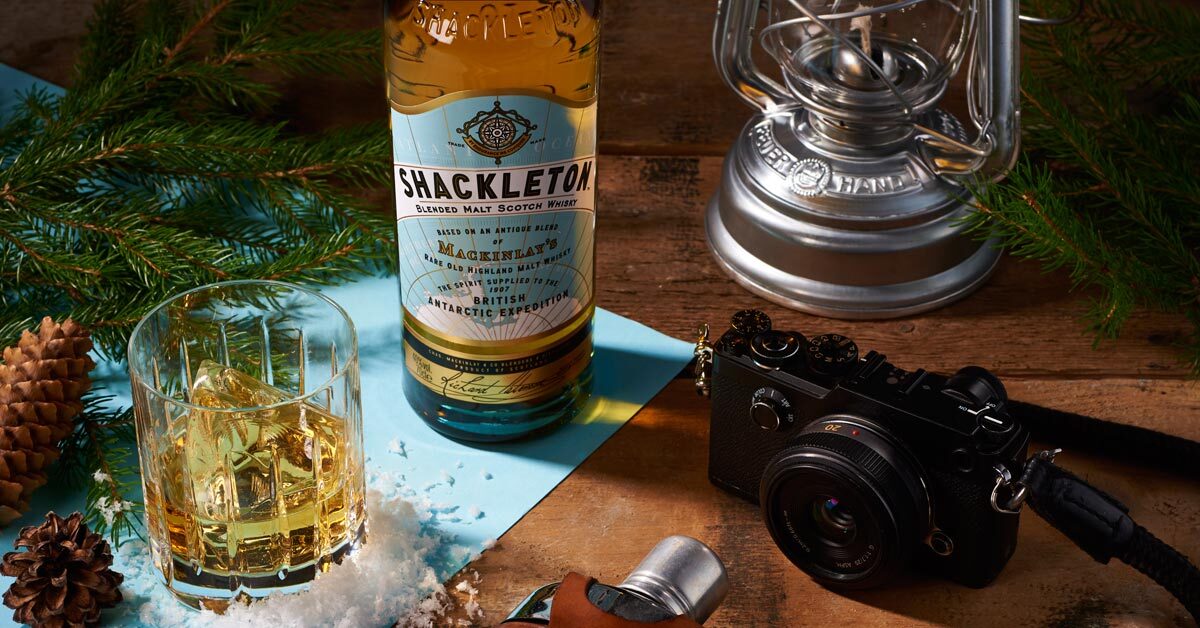 CAPRICORN
A Capricorn's heart sings with side hustles, neat excel sheets, and project planning. They are exceedingly goal-oriented and ambitious. They enjoy visualising and focusing on things that they are passionate about. A wonderful glass of Ardbeg 10yo would be the perfect drink for a Capricorn. It has a blast of powerful smoky fruits wrapped in dark chocolate with acidic lemon and lime juice, black pepper pops with cinnamon-spiced coffee on the nose. This single malt will rejuvenate you like a Capricorn crossing things off his to-do list.
AQUARIUS
Aquarians are naturally curious about a wide range of topics, and they thrive on new experiences that feed their imagination. They yearn for a sense of purpose, and they want to share the truth and good intentions with the world. They are honest people who despise any type of deception. They'll tell you exactly how they feel without sugarcoating it. A Maker's Mark Kentucky Straight Bourbon Whiskey, one of the most remarkable Bourbons on the market, might best depict an Aquarian. Bourbon whiskey is a little sweeter than Scotch whiskey. Maker's Mark is a one-of-a-kind experience.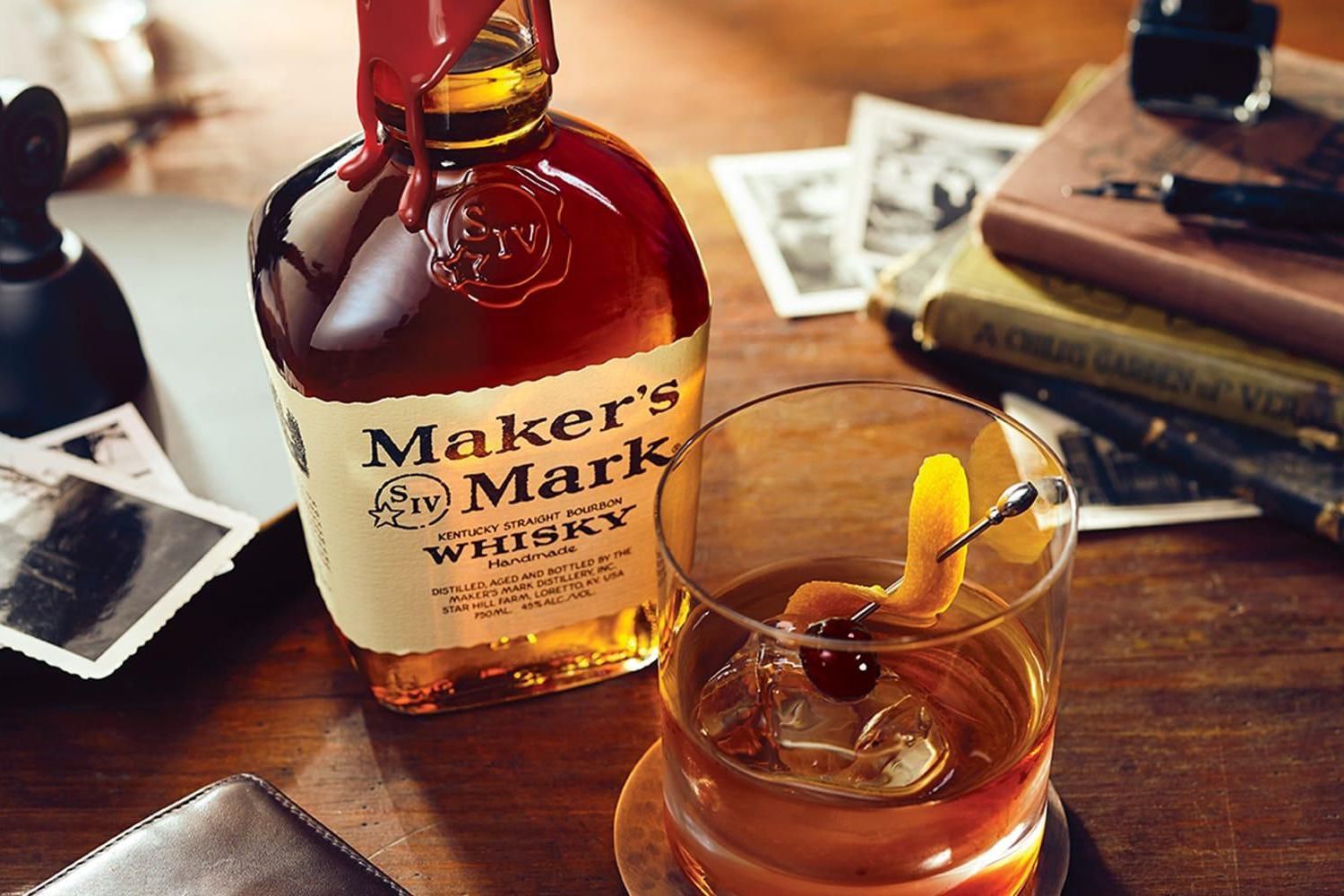 PISCES
A Pisces is represented by two fish swimming in opposite directions and is empathetic and willing to go to any length to ensure the happiness of those around them. This exemplifies their ongoing focus on both fantasy and reality. They absorb life's joys and sorrows and are motivated by compassion and kindness. They are quickly swallowed by their emotions, and a Dewar's 15 yo would be the finest whisky to symbolise them.
Please Note – Alcohol Consumption is Injurious to Health.